MediaFire Launches Walgreens QuickPrints Support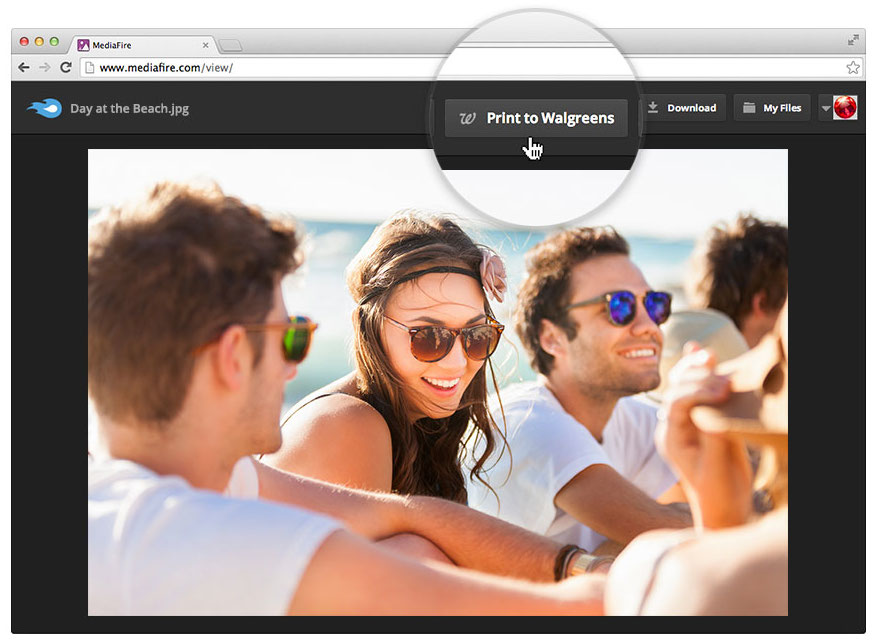 Lets face it, for most of us, using home printers are a pain. From running out of cyan ink, to driver errors, it seems like every time you really need to use your printer, it doesn't work.  This problem poses a particular challenge for hobbyist and professional photographers looking to share and display physical copies of their photos.
At MediaFire, we are always looking to add new and exciting features that make your life easier, which is why we are excited to announce the addition of Walgreens QuickPrints support for our online interface. With just one click, you can order prints and pick them up at your favorite Walgreens in as little as one hour.  With over 3000 locations throughout the US to choose from, QuickPrints makes it easier than ever to share and enjoy your photos.
Whether you are a professional photographer, or just looking to share your photos with your family and friends, MediaFire is committed to providing you with the best tools for managing your photos online.
Feel free to send any feedback or questions to brent at mediafire.com.

-Thanks so much for being part of the MediaFire family!
From The MediaFire Team