Better Folder Uploads in Chrome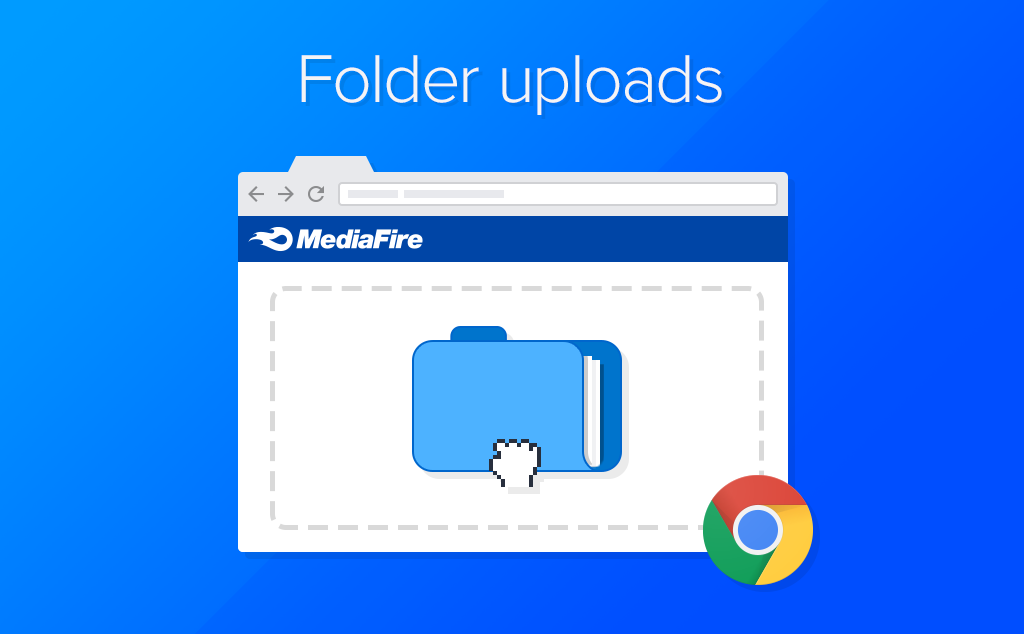 We've made it even easier to upload files!
Do you have tons of files stored and organized in folders all over your computer? If you're like most of us here, you probably do. To help make your life easier, MediaFire just added a feature that makes uploading all those folders a snap.
You can now simply drag a folder of files from anywhere on their computer and drop it directly into their My Files page on MediaFire in your Chrome browser.  By doing so your folder and its entire folder structure will be uploaded into your MediaFire account just as it is on your computer..
Go ahead, try it out on your My Files page!