Physically Send Your Media Into Any Cloud With MediaFire Stratus Beta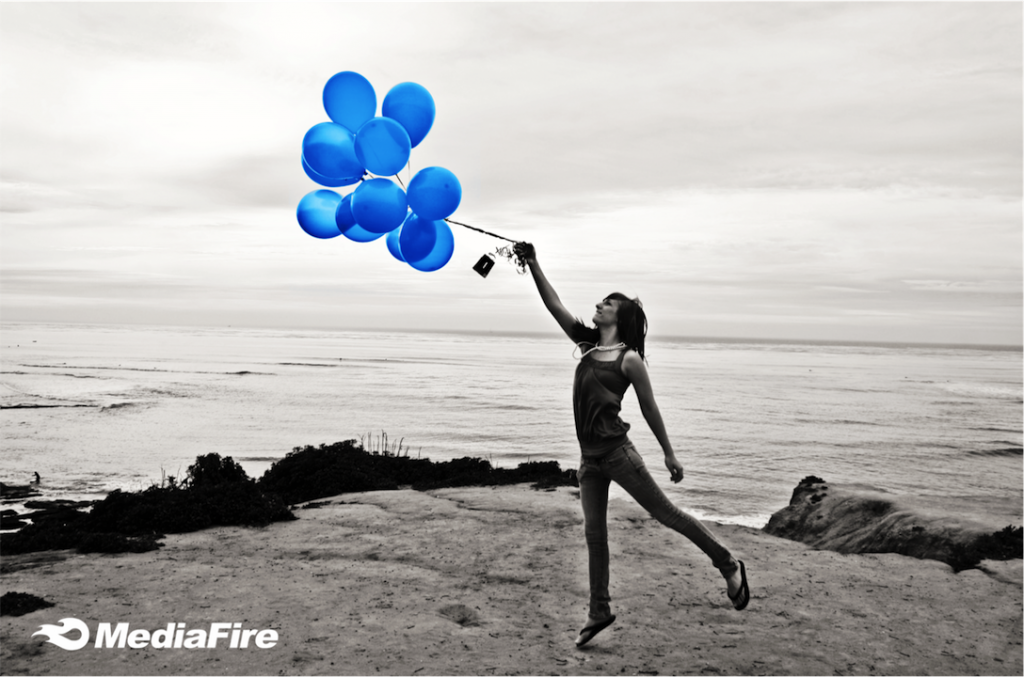 For the last year, our engineers have been hard at work creating a solution for users who want to be able to easily put all of their important videos, music, movies, and files into the cloud, without access to an internet connection. Today, we are pleased to announce the beta launch of MediaFire Stratus, a new DIY kit designed to allow our offline users to send their media "into the cloud".
Our kit includes 10 of our high-tech upload balloons, our patented high-speed helium dispenser, and hard drive-mounting parachute. Using MediaFire Stratus is a simple three step process:
Attach any hard drive containing your important files to the mounting system
Fill the upload balloons using the dispenser
Release your data outside
In just minutes, all of your data will be in the cloud!
Our MediaFire Stratus beta is currently limited to a very select number of applicants. To Apply, simply tweet to @mediafire with the hashtag #OfflineCloudStorage today!
Known beta issues:
Accessing your data is not currently supported within the Beta. Users looking to access their data should wait 24-48 hours to begin searching for the kit.
MediaFire Stratus should be used during clear weather only. MediaFire is not responsible for any data loss occurring from storms, hail, or wind gusts.
MediaFire is not responsible for any vocal damage or pitch distortion caused by inhaling the helium included within the MediaFire Stratus Kit.
We discourage the release of MediaFire Stratus when NSA drones are nearby. Users are encouraged to visually scan the sky for drones before releasing your balloons.
MediaFire Stratus currently supports single storage SATA devices up to 1TB in size. Raid devices are currently not supported.
MediaFire is not responsible for any misplaced data resulting from the MediaFire Stratus beta. Use at your own risk.