Skyhigh Networks Names MediaFire As One of the Top 10 Fastest Growing Cloud Applications of 2014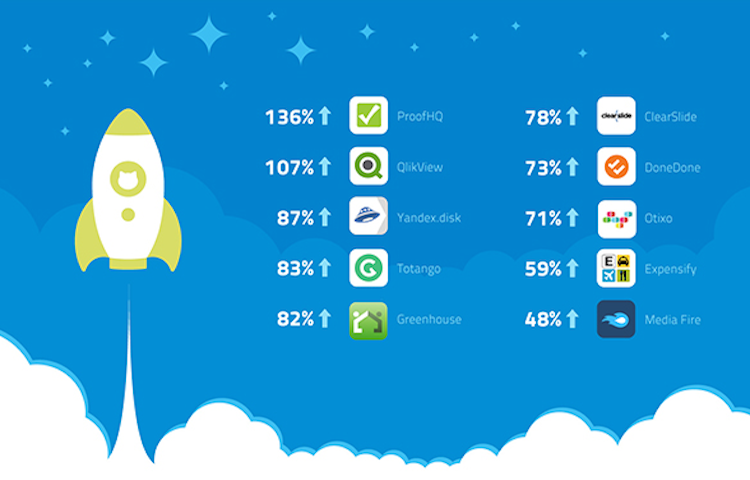 In a quarterly report issued today, Skyhigh Networks has named MediaFire as one of the top ten fastest growing cloud storage applications of 2014.
Skyhigh's report titled "The Fastest Growing Cloud Applications of 2014" combines anonymized usage data from over 200 companies and over 10 million users to calculate the growth rates of cloud services from Q1 to Q2 of this year. What's unique about the top 10 list is that it's based on the number of active users across 7,000 cloud services, revealing what cloud applications are growing the fastest in the enterprise today.
To read Skyhigh's full report, click here.
To download MediaFire for your mobile device, click here.
Skyhigh Networks, the Cloud Visibility and Enablement Company, enables companies' to embrace cloud services while ensuring security, compliance, and governance of corporate data.  Over 200 enterprises including BMC Software, Cisco, CAA, Equinix, Diebold and DirecTV use Skyhigh to gain unparalleled visibility and risk assessment, usage and threat analytics, and seamless access policy enforcement and data security across cloud services.
On Skyhigh's corporate blog, author Cameron Coles attributes the unique popularity of these services due to the fact that these apps are "…solving problems in unique ways that deliver tremendous value to their users, resulting in high quarterly growth rates." 
Clearly, user demand for cloud storage solutions has never been higher, and MediaFire's comprehensive application offerings for iOS, Android, OSX and PC have contributed substantially to our user growth over the past year. We are dedicated to creating great applications and experiences that make accessing and storing your media and files in the cloud a breeze, and we are looking forward to a stellar year.
We'd like to thank all of our dedicated users and fans for making this possible. You drive us to be the best.
-The MediaFire Team