Document Editing, Collaboration, 1-Time Links, FileDrop and Saturn V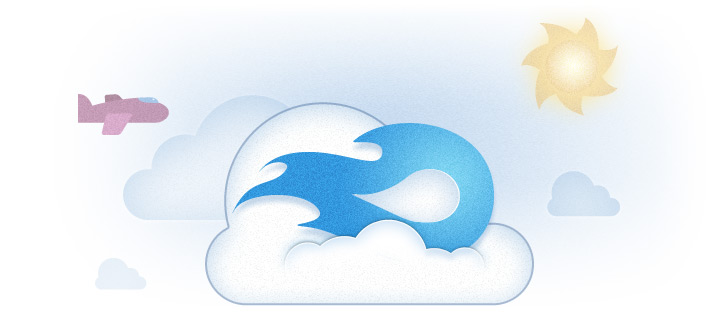 Today, on the 43rd anniversary of the launch of the Apollo 11 mission that put the first man on the Moon, we are proud to announce an allllmost as monumental launch of our own (okay not really close to as cool as Apollo 11, but hey, we're pretty excited about it anyway)!
Today we're proud to announce the launch of new MediaFire features including office document collaboration and editing, 1-time download links, FileDrop upload pages, and a Moon-load of new My Files management updates.
Here's a full list of the changes and additions:
Document Collaboration and Editing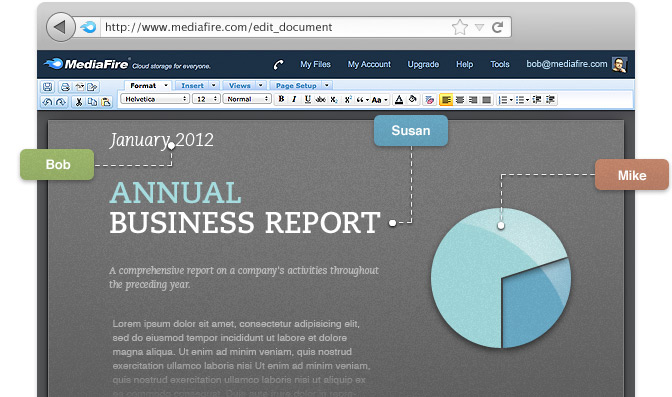 View and edit your documents, presentations, and spreadsheets right on MediaFire!
You can even invite people who don't have a MediaFire account (yet!) to securely collaborate on and edit your document.
FileDrop Upload Pages
(replacement for the "MediaFire Dropbox" feature)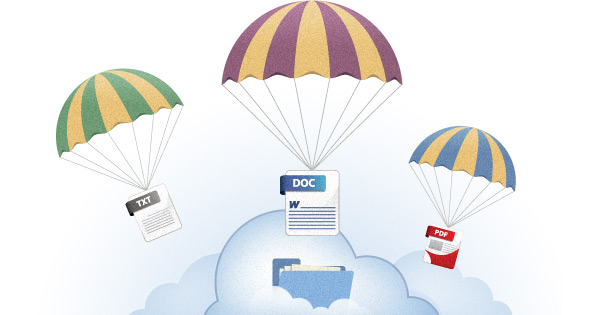 Create a hosted page version of a FileDrop widget where visitors can upload files into a users account.
New page created for the hosted version of the FileDrop.
1-Time Download Links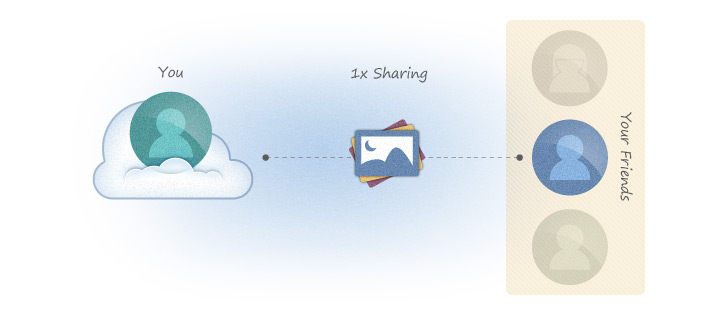 Now you can create a new type of sharing link that lets you share a file with someone and ensure that it is only downloaded once.  The download url ties it self to the first downloaders IP address and will not allow anyone else to download the file again from that link.
To get a 1-Time download link, there is a new option on the My Files page right-click menu for files and a new option in the Share lightbox.
Each account type has a different number of available 1-Time download links.  Free users can create 15/day, Professional customers get 500/day, and Business customers get 5000/day.
New My Files Features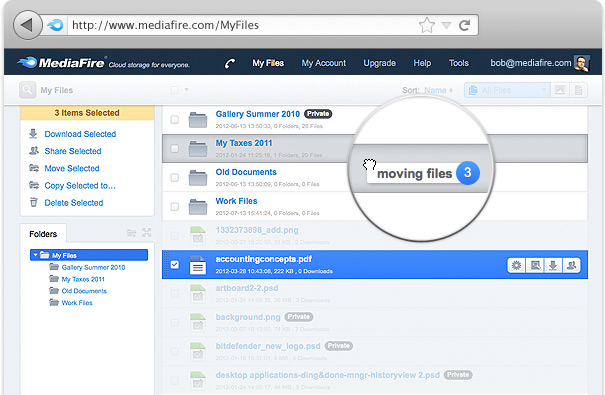 Faster Loading

We've made huge improvements to your My Files page system, allowing faster loading of huge lists of folders and files.

Lasso Select

Just like on your desktop; click and drag a box around multiple files to select them all at once.

Updated Drag and Drop

New visual effect for dragging files that makes it easy to see how many files you're working with.
Now you can also drag and drop a new file onto an old one to update a file without changing the link.
Updated Long-Term Storage and Backup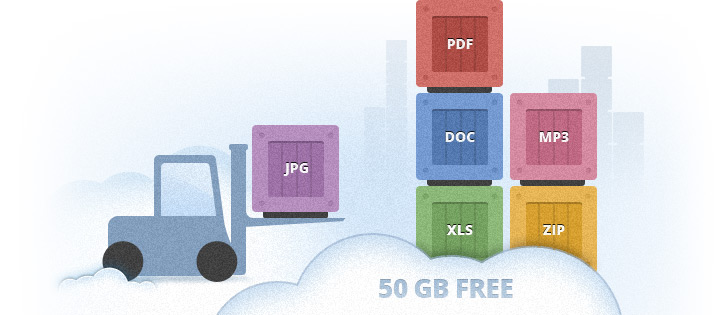 Free accounts now get 50 GB of free cloud storage and backup.
Professional customers now get 250 GB of free cloud storage and backup for $9.99/month.
Business customers now get 1000 GB of free cloud storage and backup for $49.99/month.
Updated Image Viewer and Gallery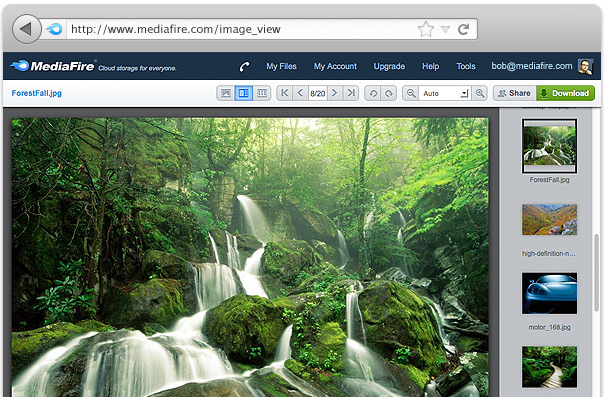 We have replaced the old Image Viewer page with a new version that replicates the UI of our document viewer.
Now image viewing functionality is similar to document viewing functionality.
New image pages have 3 views – single image, single image with filmstrip, grid view (gallery).
5 Free User Accounts for Business Customers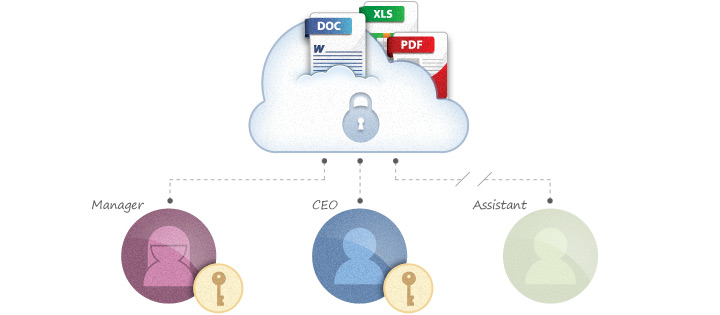 Business customers now receive 5 free user accounts with their MediaFire Business plan.
Additional user accounts are now sold in groups of 5 for $15 per month.
Phew! Okay, that was a big update and I didn't even cover all the new behind-the-scenes technology that our amazing team has been building to help make everything on MediaFire work faster.
One more thing! Mobile apps. Soon.
Until then,
Tom Langridge – VP of Product and Communications