This is why we bring MediaFire to you!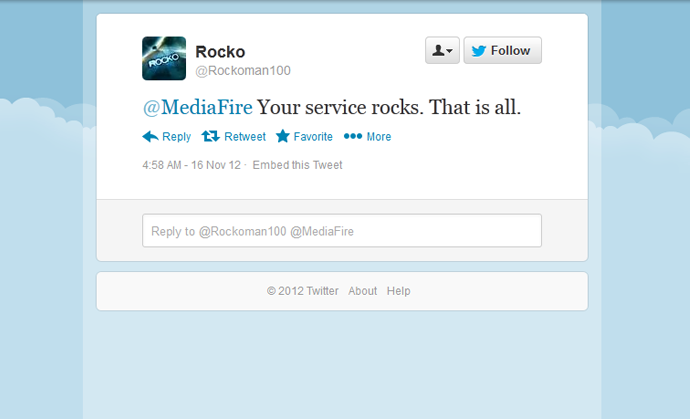 With our cozy office, lots of delicious stuff in the kitchen, Friday team lunches, Ping-Pong tournaments and Wednesday card games, MediaFire sure is a terrific place to work, create, relax or socialize. But what makes us even more inspired to perform better every day is the feedback we get from our users.
All across the globe, you will always find a family that stays in touch by sharing photos through MediaFire, a student who keeps all their school work on MediaFire and collaborates on team projects with our help, an aspiring musician or a writer who first bring their creations to the world, or a successful business that backs up all their important files with us. We're glad to bring MediaFire to you every day and we always try our best to improve our service even further. We truly appreciate your feedback at all times, as your support is greatest one motivation! Here are just a few of the warm words that we've heard from you recently: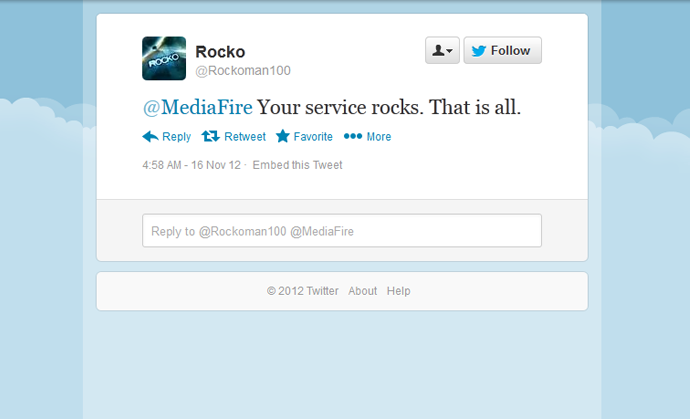 Thank you all for your kind words, we'll definitely keep working hard to continue bringing you a better MediaFire.  Go ahead and tell us what MediaFire means for you!
The MediaFire Team