Save Time and Increase Productivity With These Quick MediaFire Tips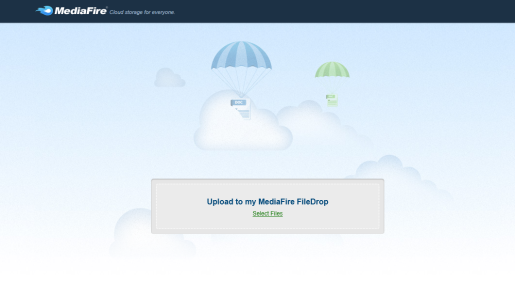 Did you ever ask yourself how well you know MediaFire? See for yourself, and tell us in a comment below how well you were prepared!
Keyboard Shortcuts
How many MediaFire keyboard shortcuts do you think there are? 1? 5? Actually, there's a whole lot of them, 14 in fact.
Let's start by saying that all the keyboard shortcuts on MediaFire appear in 2 windows: in the image preview window and in the "My Files" window.
In the image preview window, the keys are pretty basic and most of you have probably already used some of them:
Ctrl+A – Select All
Esc – Select None
Up/Left Key – Previous Photo (gallery view only)
Down/Right Key – Next Photo (gallery view only)
Ctrl with Drag to Select – Select more items
Shift with Drag to Select – Select more plus items in between
And here are the keyboard shortcuts from the "My Files" page:
U – Opens Uploader
N – New Folder
Ctrl+A – Select All
Esc – Select None
Ctrl with Drag to Select – Select more items
Shift with Drag to Select – Select more plus items in between
Delete – Delete selected (confirmation will appear)
Shift + Delete – Delete selected (no confirmation)
Go ahead and try these keys out next time you log in to MediaFire, and maybe you'll have a completely different experience this time!
FileDrop
If you're a professional or a business user, you get to enjoy the FileDrop – the simple feature that might appear complicated to many of us at first sight. But use it once, and you'll never feel confused again.
First of all, you can make a FileDrop from scratch by checking a special box that says "Make this folder a FileDrop" when creating a new folder in My Files, or you can turn any of your existing folders into a FileDrop with a right click (this can be undone at any time).
Once you got your FileDrop folder set up, you can customize it through the actions menu. You get a window that looks like this:
It's all pretty straightforward, and if you just take a second to read the titles, there should be no problem.
Those who you want to drop files into your FileDrop folder don't have to be registered on MediaFire. Once they follow the link you give them, they will see a window like this with an upload button:
So say you traveled somewhere with your friends and each of them had their own cameras. Create a FileDrop, give everyone the link, let them upload all their photos there, and once everyone is finished, share the complete "trip report" with those who went with you and their families and friends (as well as your own of course).
Teaching at school or in college? Collect everyone's assignment the same way, and once the deadline is up, uncheck the FileDrop option so no one can hand in their homework after the due date.
There are also some additional advanced options that could enhance your group productivity, such as allowing descriptions for uploads, receiving email notifications and having single or multiple file uploads. It's your choice which options you use and how much easier you want to make your life; we only give you the opportunities.
RSS
Don't forget about the RSS feature, it may come very handy. Give the RSS link to any of your folders to keep your family, friends, coworkers or project group mates updated on any changes.
Sharing all your pictures through MediaFire? Instead of having to tell all your family members and friends you have added something new, just let them subscribe to the folder with all your pictures so they get all the updates right in their Outlook or their browser. Working on a multi-part project? Exchange the subscription links with all the members and keep track of everyone's progress when each file is added.
Update Feature
Did you ever share a file with someone, but then realize you forgot to update it, yet you don't want to confuse the other person with different links? Well MediaFire has a solution for that problem with its update feature.
Simply upload the updated file to the folder containing the original file, select both of them, then open the options menu. There you'll see the "Update File" option which you'll need to select.
Once you do that, you'll see a window that looks like this:
Make sure you have the right image replacing the old one (you can swap them any time), and click OK. What you get is an updated file that still has the same URL so you don't need to give a new link to whomever you have already shared the file with.
Statistics
How often do those of you who are professional and business users refer to your account statistics on MediaFire? In fact, they provide you with complete and accurate information regarding all your files, be that the files that you store now or the ones you stored a while back and that are no longer there. Just go to My Account on top of the page and then choose Statistics on the left side. There you can click on the "View Statistics" button that will generate a chart report for you. You also have the option of printing a report or exporting it in a CSV file.
We hope this was helpful and all of you found out something new and exciting. And don't forget to leave your comments, questions or suggestions below!
Veronica and The MediaFire Team