Hi everyone,
We listened to your feedback and suggestions and now, to accommodate some of your most sought-after features, we're excited to offer you MediaFire 3.0! Since you demand more from you file host, we launched MediaFire 3.0 to solidify our reputation as being the simplest way to upload, share, and instantly manage your files from any computer.
Here's some of what's new:
New Look / Updated Features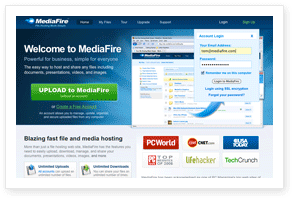 If you're already a free MediaFire user or MediaPro account holder, you'll notice that you're automatically brought to your My FIles page upon logging in. This decision reflects our realization that the My Files is your primary point of interaction for most of MediaFire's most popular features.
Following with this new focus you can now upload files directly from your My Files page into whichever folder you're currently viewing.
Completely Redesigned Uploader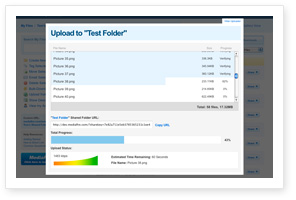 Not only did we just add the ability to upload to folders directly from your My Files page, we've also completely redesigned the uploader to be faster and easier to use.
You still get the same great features and functionality on the new uploader, but you should also find that the new uploader performs more smoothly – especially for your larger file uploads, which we have just increased limitations on: Free MediaFire account holders can now upload files up to 200MB in size, while MediaPro users can still upload files up to 2GB!
Embedable Dropbox Uploader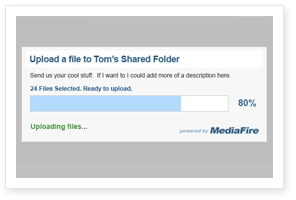 If you're a MediaPro account holder, now you can embed shared folders in the form of dropboxes on your favorite websites.
With our new uploader, you can place a dropbox on any website that supports javascript, thus allowing your visitors to upload files into a folder you specify from your My Files page. Dropboxes have fully customizable color schemes and security options.
Here's an example dropbox for you to try out:
Bulk Download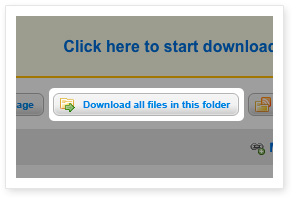 Downloading multiple files one at a time can be a hassle, but it's a thing of the past once you upgrade to a MediaPro account.
You can now download multiple files and folders with one click from your My Files page, a shared folder, or directly from a file download page.
Brandable My Files page and Shared Folders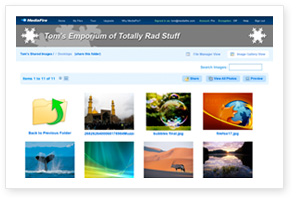 With Silver and Bronze MediaPro accounts, you can add your own custom header to your My Files and shared files pages, allowing you to show your creativity or expand your branding to those who view files hosted in your MediaFire account.
Upload any image and customize the color scheme of your header for a custom look to showcase to your downloaders.
RSS Feeds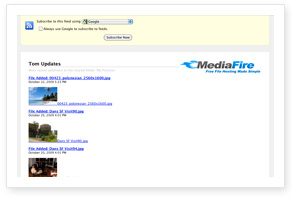 Let your downloaders stay informed with the latest file additions to your shared folders with a simple RSS feed of files uploaded to your account.
With an RSS reader such as Google Reader, your downloaders can keep tabs on your shared folders to stay on top of your latest uploads giving you one more flexible way to distribute your files.
Here's an RSS feed of the shared folder I use for demonstrations on the blog: RSS for Tom's Shared Folder
New Download and Image pages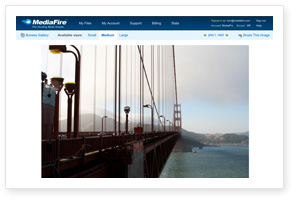 We've redesigned our download and image pages to be cleaner, more efficient, and to have a greater focus on the content rather than the interface.
You'll immediately notice that the interface is dramatically simplified making the download link more prominent on download pages and image navigation on the image pages more accessible.
We hope you love the new MediaFire as much as we do and as always, keep the feedback coming and we'll do our best to improve the website to better suit your needs.