MediaFire In The News: Fall Edition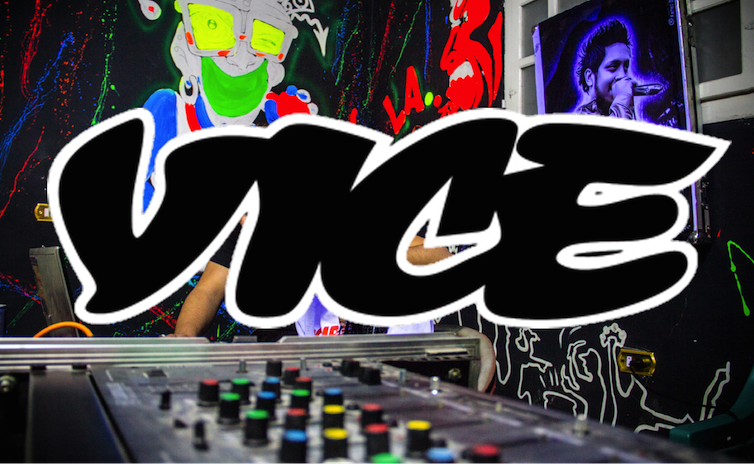 As we gear up for an exciting month filled with new services and major updates, we wanted to put together some of our favorite media highlights over the last few weeks!
MediaFire in Culture
EGYPTIAN RAVE MUSIC AND THE NEW ONLINE MEDIA REVOLUTION
Last month, Vice Magazine took an in depth look at the new and exciting sounds of the post revolutionary Egyptian music scene.  Interestingly, they cited MediaFire as one of the popular platform that these new artists are using to share their music with their fans.
In the article, Vice Magazine's John Doran explains how these artists are using MediaFire to spread this new genre, writing "They distribute their tracks for free via MediaFire and YouTube, sidestepping the censors and these act as adverts for their skills as wedding entertainers. This is the way they earn their money. Most of the tracks have little to do with the country's recent revolutions but they are allowing young working-class people to give widespread and loud voice to their everyday frustrations for the first time ever and they are doing it in the form of a brand new musical style controlled by and for themselves—this is revolution enough in itself."
Make sure to check out the full article. We are excited to be playing a part in the growth of this new musical genre! Article: The New Sound of Egyptian Wedding Rave Is Coming to London
NEW WAAVES PROJECT "SPIRIT CLUB" DEBUTS ON MEDIAFIRE
This month, Wavves mastermind Nathan Williams took to twitter to reveal a brand new project: Spirit Club.
Featuring Williams, his brother and Sweet Valley collaborator Joel Williams, as well as former Fantastic Magic band member Andrew Caddick, Spirit club chose to give out their first single to their fans for free through MediaFire. Check out the link for a full write up on the project, as well as a direct link to download their debut 7-inch, "Eye Dozer" b/w "Sling". Wavves announces new project, Spirit Club, shares debut single
MediaFire in Business News
MEDIAFIRE CEO DEREK LABIAN WIEGHS IN ON THE FUTURE OF DEVELOPMENT ON IOS
MediaFire's CEO and Co-Founder Derek Labian sat down for an interview with Fast Company's Jared Newman to chat about how Apple can better open up their platform for developers. Check out Jared's article here: 5 Ways Apple Could Open Up Ios Even More—And Why It Should
MediaFire in Tech News
CNET NAMES MEDIAFIRE AS ONE OF THE "MUST HAVE APPS" FOR IOS CAMERA USERS
Josh Rotter from Cnet took a look at MediaFire's IOS app updates for IOS 8, and recommended us as one of the must have applications for the new iPhone. He specifically cites MediaFire's great value over over Apple's native iCloud service. Check out the full article here: 9 apps that enhance iOS 8's camera
HOME GADGET GEEKS DOES A HANDS-ON TEST USING MEDIAFIRE TO STORE VIDEO IN THE CLOUD

On this months podcast of Home Gadget Geeks, Kyle Wilcox (@kylejwx), Nathaniel Lindley (@thanlindley) and Jim Collison shared their recommendation and experience using MediaFire to access their videos in the cloud. Make sure to check out and subscribe to their podcast, as they regularly provide great in depth looks at all things gadget related! (Note: MediaFire Segment starts at 35 Minutes in) Full Article: New House, New Job, MediaFire and Single Sign in for Cloud Storage – HGG183
The entire MediaFire team is grateful to all of the media outlets that took the time to chat and feature us over the last few weeks! Stay tuned for more exciting news and announcements from MediaFire.
-Thanks,
Team MediaFire