Cloud Storage Services Compared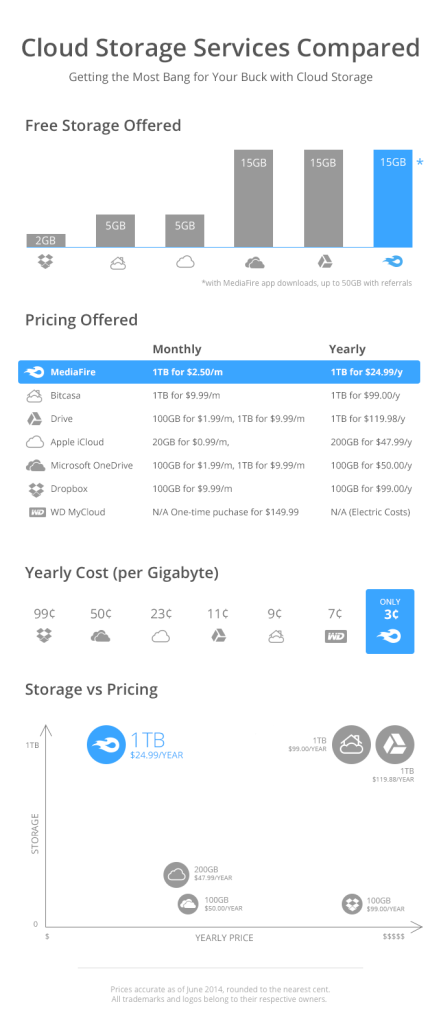 When it comes to selecting a cloud storage provider, we understand that there are many options to choose from on the market. In order to make things easier, we decided to compare MediaFire's storage pricing and plans with our top competitors, including Dropbox, Google Drive, iCloud, Microsoft OneDrive, Bitcasa, and the Western Digital MyCloud home storage system.
As you can see from our findings below, our results are conclusive. Whether you are looking at signing up for a free account, or a paid plan, MediaFire gives you the most storage on the market for the lowest price. The pricing difference between MediaFire and our competitors is even more substantial when you look at the cost per gigabyte over a year long period.
How can MediaFire afford to offer this pricing? Simple, unlike many of our competitors, we own and operate all of our own infrastructure. This allows us to offer the most competitive cloud pricing on the market, combined with our award-winning storage and syncing applications.
For users looking to purchase cloud storage, the choice is clear: MediaFire offers the most bang for your buck.