New document view on My Files page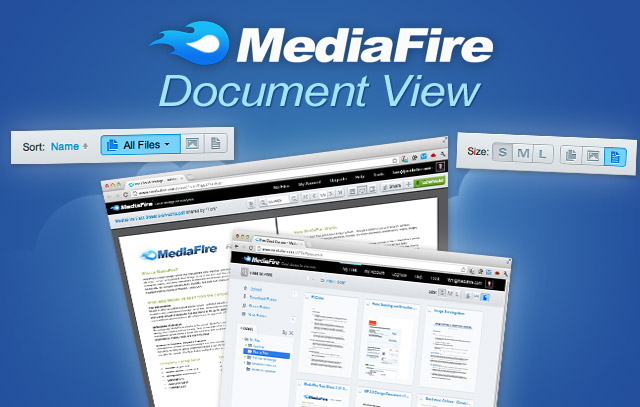 It was just a little over a year ago when drag and drop functionality was added to our My Files page.  Today we've got something even cooler to show you, if you take a look at your files you might notice a few new features, including a new document view available at the top right of the page.
Now you can view and share all common types of document, spreadsheet, presentation, and pdf files right from within your MediaFire account. The documents you're viewing actually rendered text on the page, so you can select, copy, and interact with the text. It's not only possible to view full documents, but now you can actually see previews of your documents in the file browser too.
Want to see how it works? I thought you would! Check out a document example with our fact-kit here:
http://www.mediafire.com/view/?sae20ggt2faokqe or take a closer look at the screenshots below: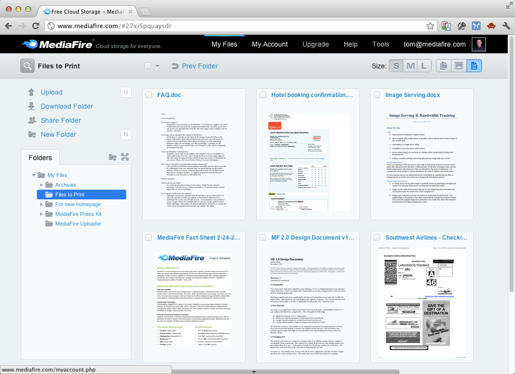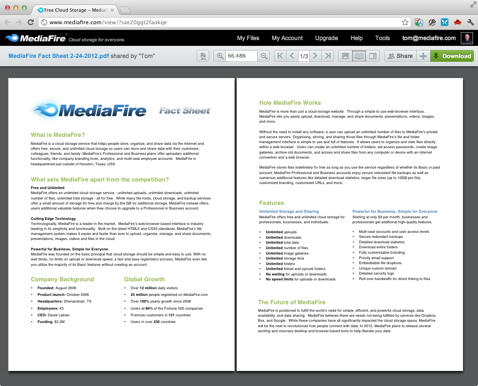 This is all in beta right now, and we're still working on perfecting the technology. But go ahead and upload some document files and try it out! In the next couple of weeks we'll be releasing a similar update to our image gallery pages and more overall improvements to our image system.
Cheers!
Tom Langridge – Co-Founder, VP Corporate Communications